SaaS
FOR BUSINESS

Built for all your applications, AI ready, Secure to the core
Enterprises continue to grapple with macro-economic factors, competitive market pressures, and regulatory challenges. There is increasing expectation for the corporate Sales, General, and Administrative (SG&A) functions to evolve as strategic business entities driving growth rather than simply servicing needs. This has made it imperative for companies to reinvent their finance and accounting, HR, legal, customer service, and supply chain processes.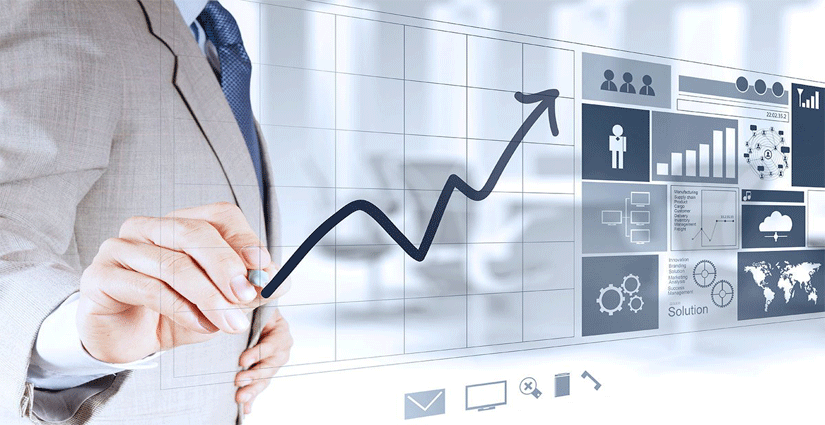 In today's competitive world businesses have to move fast and software solutions can help businesses in responding quickly to changing market dynamics.
The software solution that has worked for one business may not work for another as no business is exactly similar to another business. Hence businesses have to go for custom built software solutions to manage their growth.
Xeeor's Software as a Service model has been designed, developed and tested for specific business requirements. With Xeeor, businesses don't have to change their practices, Instead you can configure according to the requirements of your business.
Xeeor has been building business software solutions and applications for over a decade. As a result, Xeeor's development processes have matured to simplify operations, cost effectiveness and deliver reliability. It has mastered the art of planning and designing custom software solutions, which is the key for successful information management. Xeeor has acquired competitive advantage by utilizing its technology skills in productive ways that shortens the development time and lowers the total development cost.
Xeeor Enterprise
• Finance and Accounting (F&A) services across: procure to pay, order to cash, and record to report. We help CFOs consolidate, standardize, and automate processes.

• Human Resource (HR) services to help you reconfigure HR processes, and run innovative employee engagement programs.

• Legal Process (LP) services for effective management of legal documents and workflows including contract management, litigation support, compliance and governance, and intellectual property services.

• Customer Experience Management (CEM) services to enable enhanced interaction with customers and maintain consistency across channels.

• Supply Chain Management (SCM) services that span strategic sourcing, contracts, supply chain planning and scheduling, inventory, sales orders, logistics fleets, warehouses, and aftermarket services.
Businesses grow, consolidate and disrupt. Business leaders are redefining their business goals and gaining higher productivity from existing business processes. We provide companies a broad spectrum of enterprise consulting services for system integration and implementation of simplified technology. The benefits to your business with our enterprise services are:
 Optimized operational and process efficiency
 Reduced operational costs associated with multidisciplinary functional teams
 Increased predictability in terms of productivity of operational tasks
 Better collaboration across various business functions
 Improved visibility, control, and governance over operational tasks
XeVault®
ENTERPRISE FILE SHARING AND SYNCHRONIZATION (EFSS)
The XeVault EFSS service enables easy file sharing within and across multiple production environments across the world. It's seamless integration with user devices, cross-platform accessibility, secure connectivity and scalable volume make it the most convenient data exchange medium
Xeeor Mail ®
ENTERPRISE BUSINESS EMAIL & ENCRYPTION SERVICES
Xeeor® Mail eliminates the scalability factor, delivers unlimited storage flexibility for email accounts and facilitates easy security customizations required to implement BYOD. Xeeor® Mail maintains state of the art, end-to-end encryption, simply removing the possibility of data interception.
BUILT YOUR

CLOUD
Includes all Xeeor Cloud Products and the ancillary services to enhance them.
Xeeor and the Xeeor Logo, XE Compute-Cloud, XeVault, XeClin and 21CRO are trademarks of Xeeor, Inc. and may not be used without its permission. All other brand names mentioned herein are for identification purposes only and may be the trademarks of their respective holder(s).