INDUSTRIAL
ASSET & MAINTENANCE

Enhance Your Profitability Through Better Industrial Energy And Utility Performance
Stable utility operations are needed to support all production. Energy is a large part of your operating costs and emissions constraints are increasing. With Xeeor's help you can make utility performance reliable and responsive, improve efficiency, maximize low cost fuel use, and lower emissions… all at the same time.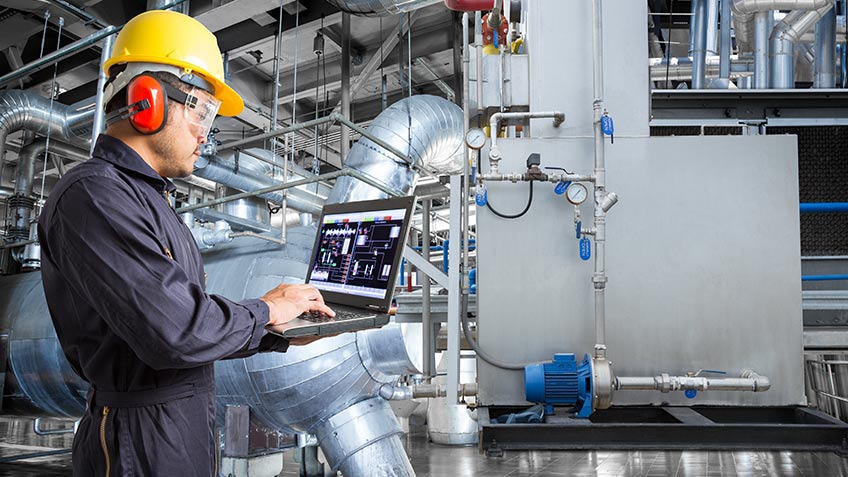 Manufacturing companies globally are moving towards adapting emerging technologies whilst reducing the product's time-to-market and improving cost efficiencies. Context aware products, connected services, intelligent supply chains, responsive manufacturing, along with the blurring boundaries between the physical and digital, will lead to a surge in adoption of digitized value chains. This requires high levels of innovation and efficiencies to transform manufacturing with automation, analytics and connectedness – which is at the core of Industry 4.0.
Manufacturing majors globally have partnered with Xeeor to address challenges of digitization, industrialization and optimization, to bring in enhanced efficiencies from their technology investments and large-scale outsourcing programs.
Xeeor Inc. brings in a unique practitioners understanding of the Manufacturing industry, which spans decades. This deep domain knowledge is augmented by a large team of certified domain consultants and proven processes, enabling Xeeor to deliver value consistently and offer customized sustainable solutions.
DELIVERING RESULTS
Global manufacturers leverage Xeeor's domain-focused, goal-based solutions and services to transform their operations and succeed in an increasingly dynamic and volatile market. Xeeor specializes in providing comprehensive solutions for both discrete and process manufacturing industries. Extensive experience in high-end consulting delivers world-class IT and engineering-based solutions to a wide spectrum of industries from automotive, industrial, chemical to O&G, pharmaceuticals and cosmetics. Xeeor has established a proven track record of driving improved efficiencies across the value stream of the enterprise.
Xeeor ® EAM
CONSOLIDATE EVERYTHING THAT MAKES YOUR PLANTS, ONE BUSINESS.
Xeeor EAM provides a holistic view of an organization's physical assets and infrastructure throughout their entire lifecycle, from design, commission or procurement, through to operation, maintenance, disposal, and replacement.
Read more
XEEOR CMMS ®
COMPUTERIZED MACHINE MANAGEMENT SYSTEM
Xeeor CMMS is a modern maintenance and asset management solution for your team. From your desktop to your phone and even your tablet, Xeeor CMMS is easily accessible from anywhere at any time.
Read more
BUILT YOUR

CLOUD
Includes all Xeeor Cloud Products and the ancillary services to enhance them.
Xeeor and the Xeeor Logo, XE Compute-Cloud, XeVault, XeClin and 21CRO are trademarks of Xeeor, Inc. and may not be used without its permission. All other brand names mentioned herein are for identification purposes only and may be the trademarks of their respective holder(s).