LEARNING
MANAGEMENT SYSTEM

A tool to design engaging lessons and meaningful assessments right from the Gradebook.

The newest Xeeor SIS module is our Learning Management System. The Xeeor LMS solution is composed of three components, Interactive File Management, Assessments, and a Lesson Planner, all of which are tightly integrated with the Teacher Gradebook.

Interactive
File

Management
The Interactive File Management component allows teachers to quickly and effortlessly upload files that can be attached to an assignment or used by students as resource materials. Any file type can be uploaded, including PDF's, Word documents, multimedia files, PowerPoint, etc.
Students can download these files and upload files back to the teacher. The teacher can assign a deadline ensuring that students can't download files past a certain time.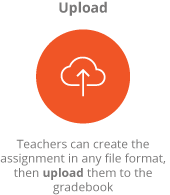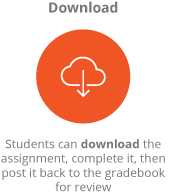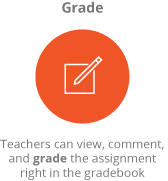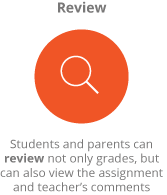 The Assessment Component allows teachers to create both printed and online tests with just a few simple steps. Teachers can view tests in HTML or as a PDF, depending on whether it will be given online or printed. Once the test is created, it is automatically added to the teacher's Gradebook and if the online version is chosen, the test is also graded and entered into grades as soon as it is taken.
Several
key features of the Assessment

Component:

Create tests with ease without having to rely on third party assessment systems.


Videos, images, audio recordings, tables and other multimedia files can be imported directly into the questions.


Multiple question style options for teachers to choose from during the test creation process.


District-level Administrators and Teachers can share test questions, lesson plans and activities with each other.


The Focus Adaptive Test Feature allows for teachers to select Benchmarks instead of questions to create tests.


Many test tools are available such as a calculator, ruler, scratchpad, and more

The Xeeor Lesson Planner allows for simple and easy creation of lesson plans for teachers.
Included are the following built-in features:

An HTML editor to make formatting images, color and text more easy and versatile.


Lesson Plans can be tied directly to their correlating standards and benchmarks.


Ability to share curriculum guides district-wide between Teachers and Administrators so all resources for planning can be found in one place.


Administrators can easily monitor their Teachers' lesson plans by having access to the curriculum guides and Lesson Plans and can mark them as 'reviewed' once done


Parents, Students, Principals and Administrators can view the lessons and Principals/Administration can add comments
BUILT YOUR

CLOUD
Includes all Xeeor Cloud Products and the ancillary services to enhance them.
Xeeor and the Xeeor Logo, XE Compute-Cloud, XeVault, XeClin and 21CRO are trademarks of Xeeor, Inc. and may not be used without its permission. All other brand names mentioned herein are for identification purposes only and may be the trademarks of their respective holder(s).