E-CLINICAL
SOLUTIONS

Consolidate screening, CRF, bioanalysis and source data management within one utility

Xeeor CTMS is a complete, well thought out, integrated set of solutions designed to address all of the document, task, process, quality, audit, and training needs throughout the life of a clinical study. The Xeeor CTMS increases efficiency and reuse of information while streamlining the processes and tasks that must be executed by internal and external users playing a role in your clinical trials.
Biomedical organizations, especially the companies working with human study subjects are required to comply with healthcare regulatory guidelines such as US FDA 21CFR, CGMP and HIPAA. These directives have been formulated to protect the privacy of participating volunteers and to ensure that research or manufacturing activities are conducted ethically. Due to substantial focus on the integrity of research data, which is traditionally recorded and tracked on paper, government regulatory agencies have been gradually enforcing the adaptation of electronic data capture, transmission and storage which leaves activity logs versus the use of paper trail which always leaves a chance for unauthorized alteration.
E-Clinical solutions have given rise to a steadily growing market, comprising of pharmaceutical and biopharmaceutical companies, contract research organizations, healthcare providers and other end users dealing with sensitive healthcare data. The service segments can be broadly categorized into electronic data capture (EDC), clinical data management systems (CDMS), clinical trial management systems (CTMS,) safety solutions and electronic trail master files (eTMF).
XeClin's clinical trial management system (CTMS) is a flexible, user- friendly, web-based electronic data capture (EDC) and data management system. XeClin covers all of the above features within one turnkey solution. Easy to implement and use, compatible over a wide range of devices with no client installation requirements, XeClin maintains the highest access and transmission security. XeClin complies with all applicable laws and regulations: Good Clinical Practice (GCP), USFDA 21 CFR Part 11, EU Annex 11, General Data Protection Regulation (GDPR), HIPAA (US) ISO 9001 and ISO 27001. Using XeClin enables researchers to comply with the relevant laws and regulations. XeClin is a validated system, and approved by external auditors.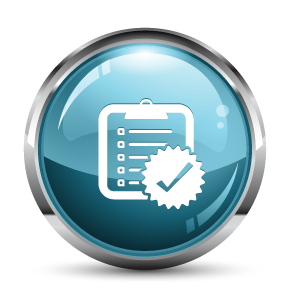 QUALITY - SIMPLICITY -
AUDITABILITY
XeClin is designed for multi-center studies, research sites, hospitals, academic medical centers (AMCs), site networks, health systems & CROs. It handles all project management, feasibility assessment, enrollment, data capture, compilation, archiving, quick response (QR) coding and communication functions. It specifically handles multiple research sites and consolidates all of the data generated at each site. It allows the remote follow-up with patients from a worldwide population with minimal LTF.
Built-in features allow role-based access to specific data and HIPAA compliant communication channels, even for research teams who want to easily interact with study participants and between departments and sites. Study managers can quickly and easily build studies without programming knowledge. Most importantly, it is completely customizable for your study design and support is available on a 24/7 basis from our knowledgeable team of programmers. XeClin modules are compatible with bioequivalence studies, epidemiological research, interactive web-based response system (IWRS), patient registries, electronic patient-reported outcome (ePRO) and web surveys.
MONTHLY COST
Faster, smarter medical research at affordable pricing
Your products can sometimes be the difference between life and death. XeClin ensures quality and compliance issues aren't the roadblocks towards your goals.
Get your product safely through research, to market —or get acquired. See how our cloud-based, turnkey solution can help you reach your goals faster.
PER STUDY
Every researcher should have access to EDC
Small studies, as indicated in this price calculator are free for non-profit organizations. There is a maximum of 5 free studies per academic institute.
Our commercial fee applies when the study Sponsor, as defined in the study protocol, is a commercial company, or the study itself is being carried out by a commercial organization. The prices do not include custom contracting and/or extensive compliance validation.
Xeeor supports CROs with
Simplified System Transitions
Gone are the days of eClinical vendor/CRO competition. Xeeor's innovative solutions work with your current processes. Our customizable solutions are designed with our clients in mind. We believe that the best results come from the best relationships and focusing on core competencies. As one of the most experienced eClinical vendors in the industry, we understand the difficulties of implementing that first eClinical trial. Making the switch from paper to electronic data capture takes time – and Xeeor is there with you every step of the way. Xeeor has worked with and has partnerships with some of the largest Clinical Research Organizations in the industry.
From technology transfer, to the standard BA/BE model, Xeeor has the solutions that are right for your CRO.
Clinical Trial and Bioavailability-Bioequivalence (BA and BE) studies are continuously carried out and are increasing in volume to acquire the best available treatment options in the market. These processes involve various steps for a study/trial to be completed and are under strict vigilance by Country Authorities, so as to ultimately ensure the safety of patients/volunteers and quality of data generated.
Xeeor provides a collaborative solution for conducting these trials/studies by exploiting available technology and generate real-time data.
Clinical Quality Management
Software Systems (CQMS)
COMBINING CTMS AND QMS TO PROVIDE A COMPLETE CQMS
Clinical study management encompasses all activities of a clinical study, and the ability to quickly and efficiently assess a study's development and progress at any given moment. Clinical studies entail an ever changing and growing collection of data, activities and relationships that change from day to day, and visibility into critical events is essential to the success of a clinical trial. Complete clinical management combines the activities traditionally managed by clinical operations and those of clinical quality for a holistic approach to embedding quality into day-to-day clinical operations.
Successfully managing the quality of clinical studies, regardless of size, requires more than just a centralized place to house electronic trial master file (eTMF) documents. Clinical quality management must include the ability to assess the criticality and impact that the information has on the various aspects of a clinical trial. Understanding how information relates to the overall success and risk of a clinical trial becomes the true value of a clinical quality management system.
The Xeeor CQMS (Clinical Quality Management System) solution is designed to manage all of the documents, activities, project tasks, processes, quality events, relationships, audits and training that must be administered and controlled throughout the life of a clinical trial. The Xeeor CQMS is a complete solution designed to increase efficiency and reuse of information while streamlining the processes and tasks that must be executed during the length of a clinical trial. Unlike traditional Clinical Trial Management Systems (CTMS) that focus exclusively on data collection and documentation, the Xeeor CQMS goes beyond these areas and includes a holistic approach to managing quality and risk throughout the clinical trial.
BUILT YOUR CLOUD
Includes all Xeeor Cloud Products and the ancillary services to enhance them.
Xeeor and the Xeeor Logo, XE Compute-Cloud, XeVault, XeClin and 21CRO are trademarks of Xeeor, Inc. and may not be used without its permission. All other brand names mentioned herein are for identification purposes only and may be the trademarks of their respective holder(s).